Africa Music & Fashion Rising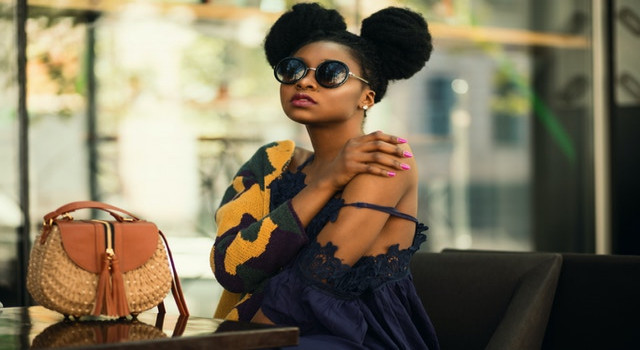 The African world is witnessing a boost in high creativity.  Young musicians and fashion designers are springing up in Africa and its diaspora.  It is a new dawn of confidence, creativity and entrepreneurship in these industries.  The Blaze Channel Music and Fashion Blog will attempt to capture the bustling activities in this creative economy space.  If you are a designer, you can upload your designs to the Blog.  You can also interact with us to discuss the relevant issues you are facing in the industry.
Nigeria's Afrobeat music industry is fast exploding worldwide.  From contemporary artistes such as Davido, Wizkid, Burna Boy, Femi and Seun Anikulapo Kuti, Tiwa Savage, Yemi Alade, Tekno and hundreds more, Nigeria is fast capturing the global music airwaves.  On a more classic music form, late Afrobeat King Fela Anikulapo Kuti still inspires the new generation of Afrobeat musicians worldwide. With the genre spreading all the way to the US with bands like Antibalas and South America's Newen Afrobeat, the Afrobeat philosophy reigns supreme.  Also still dominating are great musicians like King Sunny Ade, Salif Keita, Yousou Ndior, late Manu Dibango, Mori Kante, Awilo Longonba, Angelique Kidjo and many others.  No doubt, Africa is blessed with great musical talents.
Today visionary musicians like Nigeria's Wole Alade and Paul Konye are taking the African music industry into new frontiers scoring blockbuster films such as Tony Abulu's grand "Doctor Bello."  Blaze Channel presents a rare opportunity to explore these varied music genres on this great platform.  We hope to hear from you all as you enjoy our wide musical bouquet. Expect far reaching introductions of new undiscovered African musicians and fashion talent on this blog from the US, Caribbean, UK, Brazil etc.  We will ride the wave to bring you the profiles of both great and unsung African Music talents.  
Expect rare interviews and full disclosures. There will be great contributors featuring articles, behind the scenes info on performances, new recording deals and the goings on in the African music industry worldwide. Join us in this interactive forum and enjoy the ride as we take the entertainment industry of the entire black world to new heights. "Everybody say Ye Ye!!!"    
Curated by "DEZ"